Corporate Cause Agency provides a portal between companies and the community, bridging the gap between a corporation's desire to create positive change in the space where they live and the very real needs of the community. We handle each engagement as a project, taking care to consider all the constituencies involved and using thoughtful planning to ensure sustainability creates lasting impact on the company as well as the community.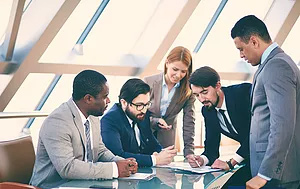 Corporate Engagement Strategy and Program Development
We can manage projects that help you evaluate your company's vision for corporate social responsibilities, its core values, strengths and available resources, and create a plan for lasting and ongoing engagement that strengthens business and the bottom line while doing good for others. There are no losers in the connection between companies and the needs of a communities. It's a rare and moving engagement where everyone involved comes out better on the other end.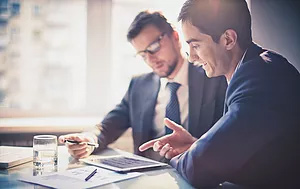 Corporate Social Responsibility Audit and Strategy
Whether your company already has an existing corporate social responsibility plan or you're starting from scratch, we have the tools and resources to review your company's past and current giving—including focused goals, resources, level of enthusiasm, and measurable outcomes—to evaluate both tangible and intangible assets and identify areas and focused plans for continuous improvement.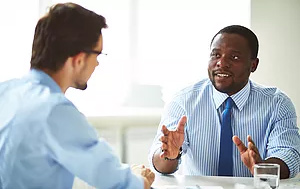 Nonprofit Matchmaking
The network at Corporate Cause Agency has deep roots in the nonprofit communities of diverse cities across North America, giving us a unique worldview of how a community improves itself and how corporations can best engage with its community and constituents to create positive changes in society. We hone in and research potential nonprofit partner organizations to better match your goals, create a genuine pairing, facilitate the selection process, develop the relationship and design alliances that create authentic and positive community programming.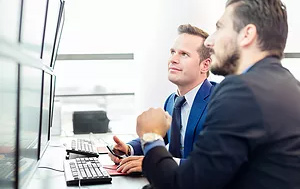 Impact Measurement
The professionals at Corporate Cause Agency have been creating positive change in this space for a long time, and we have the toolkit to match real needs and produce real gain in a community while improving the culture, outlook and environment of a company and its bottom line. Our practical performance measurement tools can help you demonstrate to your employees, customers and community constituents that the return on investment for your corporate social responsibility efforts are real, measurable, and honest.